TB-8535
This year Daniel Wallace, the author of many "Essential Guides" to the Star Wars universe, including the New York Times bestselling Star Wars: Battles for the Galaxy and Star Wars Year by Year: A Visual Chronicle and Michael Stackpole author of The New Jedi Order – Dark Tide I & II plus members of the Dune Sea Garrison and the R2 Builders invaded Changing Hands Bookstore in Tempe, AZ on April 21, 2012 to support DK Books Attack of the Authors Tour. Attendees were able to chat with the authors about their books and what inspired them to start writing plus win prizes from an impromptu trivia game!
An excerpt from an April 10th press release "DK Publishing announced today a $95,000 children's book donation on behalf of the 501st Legion and Rebel Legion, two all-volunteer organizations of Star Wars(TM) costume enthusiasts who raise money for children's charities all over the world. The donation, a record-breaking amount for DK, was made to The Today Show Charitable Foundation, Inc., who dispersed over 7,000 new, full-color reference books to The Pajama Program for distribution to children across the country." You can read the entire article here.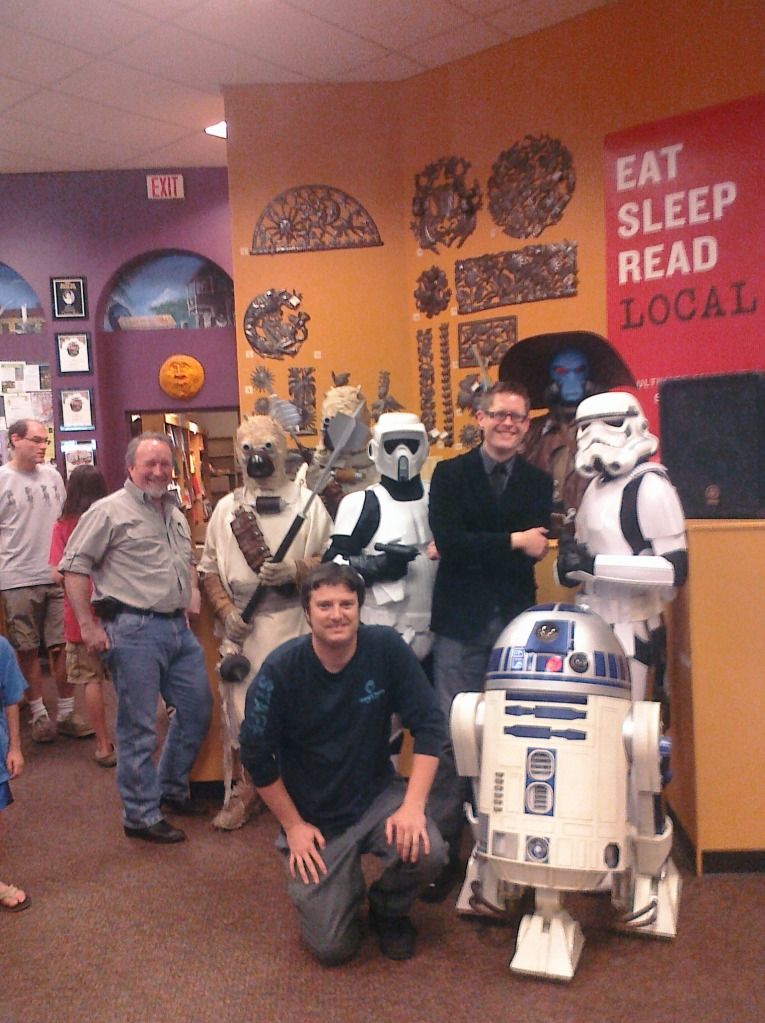 Many thanks to all that attended and made this such a successful event!